TV3 presenter, Giovani Caleb has come under intense criticisms after the station unceremoniously kicked out the host of 3 successful seasons of the TV3 Date Rush program, Nii Kpakpo to hand over to him as the new host.
Giovani Caleb has started hosting the recent season 4 of the Date Rush show.
However, fans have been hostile towards Giovani with a hashtag, 'NoNiiNoDateRush' on various social media platforms.
Apparently, Giovani Caleb has made his first statement coming after the backlashes.
Taken to social media, he wrote, 'Excited about getting back to work this week. Are you ready for the year? I know this year is going to be tougher but God will come through for his people. Keep the hope alive.'
Meanwhile, we are yet to know the reason why cunningly funny and entertaining Nii Kpakpo has been sacked.
Check out the post below;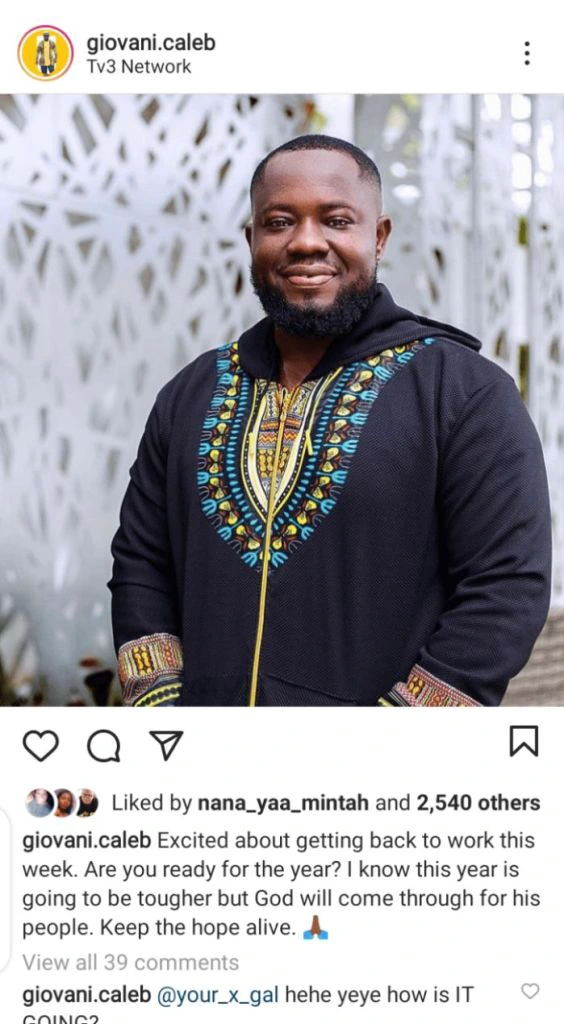 53